The Context
Ghana's 10-year Education Strategic Plan (ESP) (2010 – 2020) aimed at achieving its strategic goal of providing "…equitable access to good-quality child-friendly universal basic education, by improving opportunities for all children in the first cycle of education at kindergarten, primary and junior high school levels". However, a number of recent reports suggest that this goal has been difficult to achieve - educational quality is very low and not improving and, "consistently, research suggests that education and learning outcomes among Ghanaian children continue to be among the worst in the world (Ministry of Education, 2018). Several reforms have attempted to improve quality of education in Ghana but repeatedly made little progress (Akyeampong, 2020).
Although the role of play is acknowledged in Ghana's early childhood education policy, it has not been the subject of large-scale research to determine how it can improve learning in Ghanaian basic school classrooms. This project aims to provide a comprehensive evaluation of the Partners in Play Project (P3) to understand how well the programme works and produce evidence to facilitate discussion and learning regarding the programme's best practices among beneficiaries, community members, Right to Play staff (RTP), partners and institutional stakeholders.
The Project
The project intends to reach 689,920 children through a three-tiered intervention approach – the Direct, Indirect and GALOP in three regions – Greater Accra, Northern Region, and Volta Region. The Figure below briefly explains each of the interventions:
The key project targets are:
Teachers: Improve knowledge and skills of teachers to implement learning through play
Headteachers: Improve knowledge and support for the implementation of learning through play
Children: Evaluate and establish the Direct RTP programme on children's (boys and girls) social and emotional learning
Caregivers: Improve awareness of learning needs of boys and girls among caregivers
Government: Improve capacity of education sector to integrate learning through play to deliver the curriculum
Systems: Improve ability to support teachers to integrate learning through play into practice
Approach
We are working closely with Right to Play staff to evaluate the interventions being implemented in this study. Also, Right to Play is collaborating with the Ghana Education Service in order to ensure the programme helps in improving the quality of primary education for boys and girls in Ghana.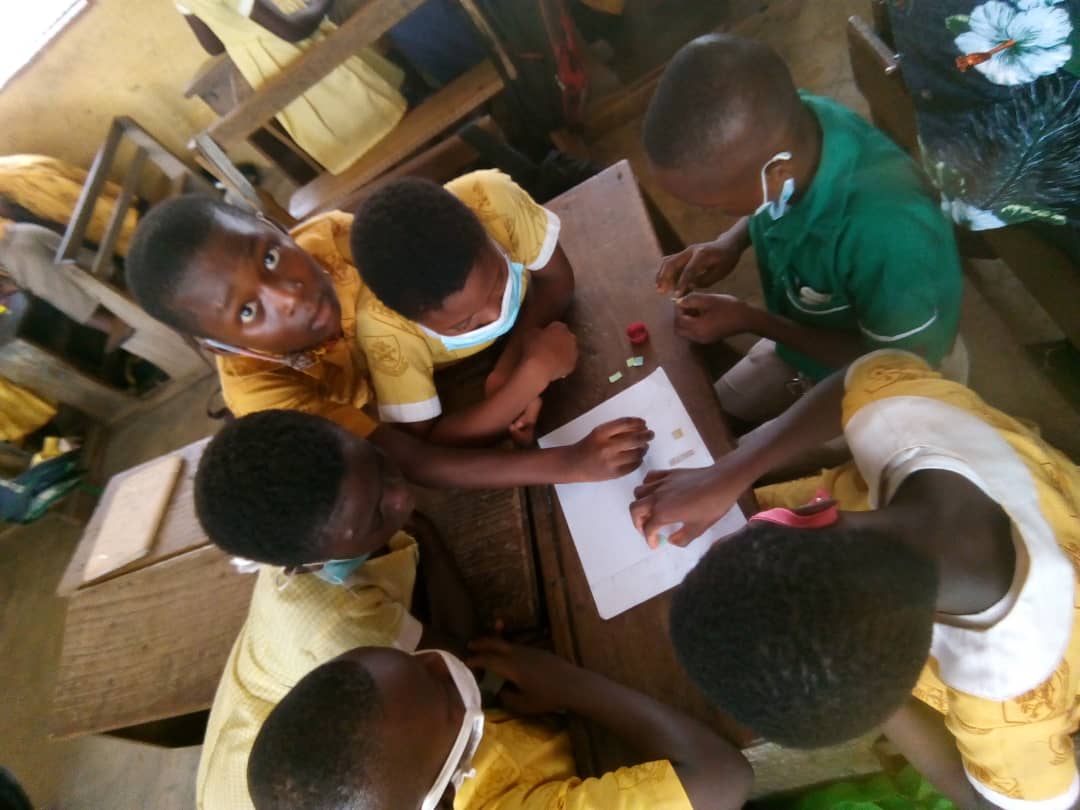 Project Team:
Lead institution: Open University, UK
Professor Kwame Akyeampong (Principal Investigator)
Dr Eric Addae-Kyeremeh
Dr Helen Hendry
Dr Jane Cullen
Collaborating Institution: Institute of Education, UCC
Dr Chris Kwaah (Ghana Team Leader)
Dr Esinam Ami Avornyo (Evaluation Statistician)